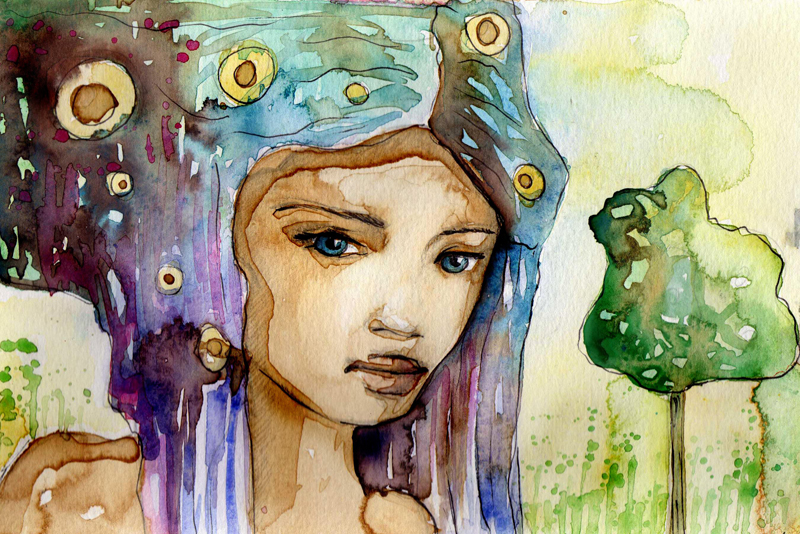 Skin of color requires special care. Are you looking for easy and effective ways to care for your skin? Once a month you´ll find tips and techniques on caring for your skin as an Ethnic Beauty.
Beauty Tips For Ethnic Skin


Are you the bearer of bad skin conditions? Are you causing trauma to your skin and hair. A few tips will help you change the way you care for your ethnic skin and hair.
Vitamin C for Ethnic Skin Care


Have you ever been troubled by acne on your skin ethnic beauty? Vitamin C to the rescue! Read about some of its benefits for acne challenged ethnic skin.
3 Reasons to Use an Aesthetician For Ethnic Beauty


As an Ethnic Beauty, beautiful skin is something we all want in this lifetime. Learn about the importance of an Aesthetician and the role they play in helping you with your skin as an Ethnic Beauty.
5 Benefits of Frangipani Essential Oil for Skin


Are you looking for a natural remedy to keep your skin healthy and glowing? Frangipani essential oil may be the answer. Extracted from the frangipani flower, this fragrant oil is known for its numerous benefits on your skin.
5 Beauty Tips For Skin Of color


Everyone could use a tip here and there about their skin. So here are 5 quick tips to keep in mind when caring for your skin. Read on for details that will help you keep it quick and simple.
5 Ethnic Beauty Tips For The Fall Season


Fall...the perfect time to switch up your beauty routine and incorporate some new tips for the fall season.
5 Skin Care Tips for Mature Ethnic Skin


Mature ethnic skin.  As we age, our skin changes. And, if you have ethnic skin, those changes can be even more pronounced.
5 Tips for Ethnic Skin Care at The Beach


Beach bound any time soon? As an ethnic beauty, you'll want to take precautions when enjoying the sun. Learn more as you read 5 tips to consider on your next visit to the beach.
6 Ways To Make Ethnic Skin Have a Radiant Glow


There are a number of ways to make ethnic skin have a radiant glow. Some of these methods include using natural ingredients, avoiding excessive sun exposure, and maintaining a healthy lifestyle. By following these tips, you can help your skin look its best.
7 Tips for the Perfect Bath


Do you have a day that you've set aside just to pamper yourself with the perfect bath? You might want to choose one. No time like the present to choose a day to relax your mind, your body and your spirit. Here are a few tips for you to follow.
7 Tips for Wintertime Skin


Yes Ethnic Beauty it's very close, winter that is. That means it's time for the down jackets and more importantly tips for your winter skin care regimen.
7 Tips To Springtime Beauty For Ethnic Skin


It's that time of the year when you've pulled off the heavy layers of clothing opting for lighter fabrics that show more skin. Just as you would transition your wardrobe from winter to spring and spring to summer, consider the needs of your skin.
8 Beauty Basics for Ethnic Skin Care


Why do you need a skin care regimen as an ethnic beauty? The answer is quite simple. In order to have soft supple skin, skin that's not dull, gray or ashy, skin that's soft to the touch, it's a good idea to understand the importance of ingredients, products and how to use them.
9 Beauty and Wellness Tips For Ethnic Beauty


When it comes to beauty and wellness, ethnic beauty is often overlooked. However, there are many unique tips and tricks that can help keep your skin looking its best.
A Fragrant Facial Massage


Release facial tension, increase radiance and purify your skin with this refreshing step-by-step guide to the ultimate scented facial massage.
Aging and Wellness for Ethnic Beauties


Aging and Wellness. Everything from sleep, to facial yoga, to microbiome is driving new services and categories in the world of beauty for maturing skin. Here are three that are getting some of the attention.
Anti Aging And Ethnic Skin Care


Technology as we know and perceive it to be has changed, especially when it comes to ethnic skin care. So before you opt for any laser treatments, plastic surgery or harsh chemical peels, learn about the simple ways to prep your skin for any treatment.
Anti Aging Technology And Ethnic Skin Care


Technology as we know it is changing. In the world of anti aging skin and care treatments there's no exception. Before you opt for any laser treatments, plastic surgery or harsh chemical peels, learn about the beauty of a natural skin car regimen.
Are Body Butters Good For Ethnic Skin Care?


Body butters are an excellent choice for ethnic skin care. Their naturally moisturizing ingredients help to restore suppleness and moisture to your skin.
Are Lotion Bars Good for Ethnic Beauties? Awesome


Lotion bars. Have you heard of, or used them ethnic beauties? While they look like a bar of soap, they're actually lotion in solid form, that can be rubbed onto your skin.
Are You Taking Care of Yourself?


Are you taking care of yourself ethnic beauties? It's possible you've got most, if not everything you need between your kitchen and your bathroom. Let's take a closer look.
Are Your Lips Soft and Kissable?


If loose lips sink ships, soft lips will certainly melt hearts. How do you get and keep them so soft? You treat them well with balms and scrubs. Here are a couple of recipes for you to try.
Be An Ethnic Beauty, Naturally


Want to look younger than your years, turn back the hands of time or at least slow it down? Here are a few tips for you to try.
Beautiful Ethnic Skin Using Nature's Gifts


You are what you eat, this holds true for skin health and weight loss. Beautiful Ethnic Skin has always come from within.  There is no beauty without healthy looking skin. 
Beauty Basics For Ethnic Beauties


Are you looking for beauty basics for your skin? It can be lots of fun shopping for a new facial cleanser, mask or lipstick, so here are a few things to consider. Whether you're ...
Beauty Tips for Ethnic Skin


We all know that Your skin color does not determine how beautiful you truly are. We also know that great looking skin takes lots of work. Here are a few tips for you.
Beauty Tips from Wise Women.


It's all about having a great skin care regimen. There was a time when ethnic skin care was non existent. The beauty industry did not recognize your beauty. Everything was based on what the elders, the wise women, had taught throughout the years. Here's what I learned ...
Benefits for A Facial Mask


No skin care regimen is complete without a facial mask. Here are a few tips and techniques when adding mask to your regimen.
Berry Beautiful Ethnic Skin


Berries and ethnic skin care have become great friends. But, did you know that they make great facial and spa treatments? Antioxidants found in berries help your skin maintain a young, radiant complexion. Learn more ...
Body Butters for Ethnic Beauty Skin Care


Spring is upon us and body butters are a great way to keep your beautiful ethnic skin feeling soft and moisturized. Get a few tips about body butters and the ingredients used in them.
Bronzed and Beautiful, Ready for Warmer Weather?


What will it take to get your skin ready for the onslaught of heat and humidity? Not only will your skin care regimen deal with your face, your entire body is in focus here. The answer is simple, are you ready to take action?
Caring for Your Skin With Aloe Vera and Peppermint


Aloe Vera and peppermint essential oil make great sun partners. As the warm weather approaches and the beach time increases, your skin is going to need extra special care.
Dandelions, A Wholistic Approach to Ethnic Beauty


Dandelions are the flowers that gardeners and home owners hate to see coming up in Springtime. They can do great things for your skin.
Does Ethnic Skin Need to Detox For Warmer Seasons?


Ethnic skin detox? The answer is yes! Ethnic skin can benefit greatly from a detoxification process to help manage oil production and combat breakouts. A detox can help you find that glow that's gone missing during the cooler months.
Dry, Ashy Skin Got You Feeling Itchy?


More often than not, cool weather will bring your dry ashy skin to the surface. However, warm weather has it ashy skin moments also. Dry, ashy skin got you feeling itchy? Learn how to sooth the itch and moisturize your skin at the same time.
Essential Oils for Ethnic Skin and Body Care


As ethnic beauties do you often feel deprived of choices when it comes to skin and body care products? Me too. Here are a few things to consider when shopping.
Ethnic Beauty and Your Skin Care Regimen


Did you know that as an Ethnic Beauty, your skin needs special attention? Cleansers, toners and moisturizers are the key components to great ethnic skin care. Here is a basic skin care regimen to help you get started.
Ethnic Beauty, What Makes Your Skin Tone Glow?


Ethnic beauty is a term used to describe the unique features and characteristics of individuals from diverse cultural backgrounds. It includes physical characteristics such as skin color, hair texture, facial structure, eye shape and body type.
Ethnic Beauty, Your Skin Your Way


We all know that a good way to help your complexion reach its gorgeous, glowing potential is with a good skin care regimen, specifically for your beautiful ethnic skin. How to you do that? Read on to learn more.
Ethnic Men and Their Skin, How to Care for It


Ethnic skin care, and for men no doubt. Think ethnic women are the only ones concerned about their skin.? Think again.
Ethnic Skin and Summer Trends


Summer trends for ethnic skin should be taken more seriously than ever. Especially with the onslaught of COVID - 19. Before you plan your social distancing backyard gatherings or beach visits, there are a few ethnic skin care tips you might want to consider.
Ethnic Skin Care - Simple and Easy


You hear it all the time Ethnic Beauties, taking care of your skin "Is as easy as 1-2-3". But is it? What does a simple and easy skin care regimen look like for Ethnic Skin?
Ethnic Skin Care for Men


There was a time when the mention of a facial for men was like mixing oil and water. But this is no longer the case. A shift is taking place and the "new cool" is actually men who take care of their skin in order to look their best. Learn more ...
Ethnic Skin Care, How To Get It Right This Year


Ethnic skin has unique characteristics that distinguish it from other skin types. If you have ethnic skin, taking care of it is essential to looking and feeling your best.
Ethnic Skin Kissed by The Sun


While we all love a warm, carefree, fresh from the beach glow to our skin, it's not always possible to get naturally. However, with the aid of bronzers, you can create this look anytime you feel the need. Learn more as you read this article.
Ethnic Skin Transitioning Into Spring


As the weather transitions from one season to the next, so should your skin. Here are a few tips and techniques to use as you and your skin meet and greet the Spring Season.
Ethnic Skin Turns Back Time


While we know that our skin will "mature"(age) as we see more days, months and years, we also know that with the right products, treatments and ingredients, we can ward off some of the typical aging challenges. Learn what you can do for your skin as you mature.
Facial Mask and Ethnic Skin Care


Facial Mask and Ethnic Skin Care, What lies behind the mask? Great skin we hope, but how do we go about getting great looking skin using mask? And what's your mask made of? keep reading and you'll discover a completely new approach in mask for your face.
Facial Mask For Acne, Is Blue Tansy A Good Choice?


If you're looking for a new facial mask to help reduce acne, then blue tansy might be the natural solution. Blue tansy is a powerful anti-inflammatory and antiseptic essential oil extracted from the deep blue flowers of Tanacetum annuum – more commonly known as Moroccan chamomile.
Facial Oils and Ethnic Skin


While oil is a natural component of your skin, you still run the risk of breakouts and dark spots. Learn about facial oils that will smooth, soften and moisturize your skin.
Facial Oils for Cleansing Ethnic Skin


Can you actually use oils on your face? Sure you can! A lot of us take it for granted, but soap and running water were a phenomena at one time.
Finding Beauty in Your Spice Cabinet


From your kitchen to your bathroom spices have been providing beauty from the inside out. Try these out.
Fun In The Sun for Ethnic Beauties


Looking to have fun in the sun at the beach? While you may not like to follow the rules, there are 5 key factors listed that will help you protect your skin and have fun at the same time.
Giving Face Time To Ethnic Beauties


Does your face need special care? Well, it is your calling card, so to speak. On a daily basis, your face is exposed to the elements … dirt, pollution and damaging UV rays. So here are a few tips on how to cleanse, treat and protect your beautiful ethnic skin.
Hands Up to Ethnic Beauties


Your hands do everything from cooking and cleaning to changing soiled diapers and giving the ole slap on the back for support. Learn how to care for them with ease.
Hemp Oil, 5 Benefits For Ethnic Skin?


Does Hemp Oil Really Work For Ethnic Skin Care?
 Hemp oil has been gaining popularity among ethnic skin care consumers because of its powerful healing and moisturizing properties.
Herbal Facial Steam for Ethnic Skin


The basic skin care regimen, cleanse, tone and moisturize. Time to add an herbal steam to your list. This is one of the best ways to get rid of toxic buildup and conjestion in your skin. Read on to learn more
Herbs for Natural Beauty


Those dried herbs and spices from seasons past, can now become part of your skin care routine ethnic beauties. Check out these tips and techniques.
How Do Essential Oils For Ethnic Skin Care Work?


Essential oils for ethnic skin care are a popular choice for many. They are natural compounds extracted from plants and they can be used to soothe, protect, and heal your skin in various ways.
How to Alter Your Skin Care Regimen for Autumn


Alter your skin care regimen for Autumn? Hey all! Ready to welcome cool winds? Why does your skin need extra care when Autumn approaches? We'll share a few tips in this article.
How to Be Kind To Your Skin With Makeup


Do you still use makeup? In a time of natural, eco-friendly, organic or clean beauty, there are some of you that still enjoy the use of makeup. How do you wear your favorite shadow or foundation without harming your skin? Very carefully.
How to Best Care for Ethnic Skin as You Mature


How do you care for your skin ethnic beauty, as you mature? Decade by decade, you're tasked with learning how your skin works. A lot of you don't want to deal with the fact that you are maturing.
How To Care For Ethnic Skin Holistically


In order to care for your ethnic skin holistically, it is important to understand what exactly holistic skin care is. Holistic skin care is an approach to skin care that takes into account the whole person, not just the condition of their skin.
How to Care For Ethnic Skin In Warmer Temps


When warmer weather hits, it's important to take special care of your skin especially if you have ethnic skin. Ethnic skin has unique needs so it's important to adjust your skin care regimen accordingly.
How To Care For Ethnic Skin Using Body Butters


Your skin is radiant and appealing. Body butters and their ingredients, hold the key, for a lot of you.
How to Care For Maturing Ethnic Skin


Maturing ethnic skin. Yes, Yes, Yes. Mature skin is high on the list for skin care purchases and ethnic skin is even higher.
How To Discover Holistic Beauty In Ethnic Skin


Discover tips and techniques for healthy and beautiful skin using the holistic approach.
How to Eat Your Way To Fabulous Ethnic Skin


The autumn season brings a whole new variety of fruits and vegetables that are not only delicious, but also beneficial for maintaining fabulous ethnic skin.
How to Get Beautiful Glowing Skin From Your Garden


Beautiful glowing skin. Sounds like a plan. How do you get this from yours or someone else garden?
How to Get Glowing Skin in Quarantine


Stress and anxiety are buzzwords in today's pandemic and apparently the economy is not the only thing suffering. If you notice sudden attacks of skin dullness and breakouts or rashes and flare-ups from existing skin conditions, your stress level must be high.
How to Get Your Glow On In The Comfort of Home


Your glow, as in having beautiful glowing skin, can be one of the best self care regimens you create.
How to Have an Ethnic Skin Regimen


Not only is it the beginning of a New Year, it's also the beginning of a new decade.
How to Have Beautiful Skin with Facial Mask


Beautiful skin with facial mask? Sounds like a winning combination ethnic beauties. Let's face it, the words beautiful, glowing, and glamorous sound good when speaking of your skin, right?!
How To Look To Nature For Ethnic Beauty Care


"The term "natural beauty care" can mean different things to different people. But when it comes to ethnic beauty care, there's another layer to the meaning of "natural." And that has to do with the specific needs of people with ethnic skin.
How to Makeup and Glow up Your Awesome Ethnic Skin


Awesome ethnic skin. Whether you're deciding what shade of makeup to wear or what moisturizer or serum is going to give you a glow, your skin is in. Trend in ethnic skin care purchases is up and you're the reason why.
How To Prevent Ingrown Hairs In Men Of Color


There's nothing worse than having an ingrown hair on your face. While women do get them, this is a conditon that prominent for men. Learn more about this condition and how to treat it.
How to Recreate Your Favorite Spa Experience


Spa experience? Yes, you can still have a wonderful spa experience by bringing the spa concept home to you. At the time of this writing, COVID is still surging upward in most parts of the world. You need and want to be pampered now, more than ever.
How to Restore Your Lips and Keep Them Kissable


To help keep your lips kissable, it's important to make sure they stay hydrated and moisturized. The easiest way to do this is by using a good quality lip balm.
How to Use a Face Mask for Beautiful Ethnic Skin


Face mask for beautiful ethnic skin? It is important to take care of your skin, especially if you have ethnic skin. One way to do this is by using a face mask.
How To Use Crystals and Herbs in the Bath


Crystals and herbs in the bath, oh my! Yes ethnic beauties, if you want to enhance the beauty of your skin, crystals, herbs and minerals will get you off to a great start.
How to Use Cucumbers for Ethnic Beauty Care


Using cucumbers for ethnic beauty care has its benefits. From facial mask to tired and puffy eyes, cucumbers have been used for centuries in the realm of beauty.
How to Use Essential Oils For Ethnic Skin Care


Essential oils have been used for centuries as a natural way to maintain healthy, glowing skin. They are becoming increasingly popular in the beauty industry, and for good reason. Not only are they effective, but they are also safe and gentle on ethnic skin.
How to Use Oils for Beautiful Ethnic Skin


Oils for beautiful ethnic skin are nothing new. You've heard the terms virgin, cold pressed, unprocessed and extra virgin for most of your lives. How do you apply these to skin care?
How to Use Scrubs and Get Awesome Winter Skin


Body scrubs for awesome winter skin. Need I say more? A lot of you seem to forget about the skin that's hidden under layers of clothing as the season changes into Winter.
How-to No Makeup Makeup Guide for Ethnic Beauties


No makeup, makeup. Nude skin is probably the most classic makeup look ever. When it comes to ethnic skin tones, you have always had a tough time finding nude matches in makeup selections.
Hydrating Mature Ethnic Skin


While we're not mermaids, we could take a lesson or two from them on water and how it helps your body. Not the scales, the beautiful skin. Hydration is important to the beauty of your skin, take a tip or two from this article.
Is Your Skin Thirsty Ethnic Beauty?


Dry, dull, rough and flaking skin is a sign that your skin needs some attention. So if you're thinking as the cooler temperatures roll in you can stop taking care of your skin, think again. Here are a couple of tips to get you started to having great skin no matter the season.
Know your Skin Undertones


Knowing your skin undertones is quite helpful. However, it can also be quite frustrating...because much of the available information is unclear. Therefore, let us cut through the guesswork for clarity.
Lavender and Ethnic Skin, A Winning Combination?


There is a growing trend in the beauty and skincare industry to focus on natural, herbal remedies as well as alternative methods of caring for one's skin. Among these newer trends is the use of essential oils derived from lavender flowers
Maturing Gracefully as An Ethnic Beauty


Some say that maturing gracefully is all about genetics. While this can be true, others will tell you it's all about lifestyle. Learn a bit more as you read on.
Mineral Clays and Ethnic Skin


Ethnic women have always had a love affair with beauty and skin care products. Clays have been used for hundreds of years to cleanse, tone and revitalize your face and body. Learn about them and how they can enhance your beauty
Natural Black Skin Care


Caring for black skin, ethnic skin or skin of color is one of the most important things you can do on a daily basis. Learn why it's important for you to love the skin you're in.
Natural Ingredients for Ethnic Skin. Buy or Grow? 


Natural ingredients for Ethnic skin care. This is a great idea if you're making your own products. A lot of you are, especially since the pandemic.
Natural Skin Care for Skin of Color


Black don't crack? Guess Again! Skin of color is more sensitive than you know. So natural skin care products are worth a closer look when caring for your skin. You can begin your search in your own kitchen or pantry but test on a small portion of your skin before you go all the way.
Natural Ways to Treat Tired Eyes


Tired eyes, bag, dark circles and puffiness got you down? Instead of going out and buying the latest infomercial offerings promising you younger looking eyes within minutes, try a few of the natural remedies possibly already in your kitchen or readily in your reach to help freshen up your gaze.̷
Oils and Ethnic Beauty, A Winning Combination?


If you're like me, then you love using oils in your skin care routine. I think oils make my skin look and feel amazing, and I'm not alone in this opinion. Oils are a key ingredient in many ethnic beauty routines, and for good reason.
Oops, Facial Hairs and Ethnic Skin!


What's long, dark and popping up in weird spots on your face ethnic beauties? It's those embarrassing random hairs that are popping up in places on your face that you wouldn't expect. Here are ways to rid yourself of them.
Say Goodbye to Facial Hair


Facial hair can be a very distressing and an embarrassing problem when caring for ethnic skin. Here are a few methods for removing unwanted facial hair.
Seasonal Change and Ethnic Skin Care


It's the beginning of yet, another Spring Season. How well did you take care of your skin during the winter months? What goals do you have for your skin? For that matter, what goals do you have for your body as a whole? Here are a few tips to consider for the seasonal change.
Should Your Skin Care Routine Change In Summer?


Hello, gorgeous! That's what you want to hear someone say about your skin as we transition from spring to summer. Let's face it, as the weather gets warmer and the days get longer, you want every minute to show off your radiant glow and natural beauty.
Skin Care Products for Women of Color


Ethnic beauties, Women of color, yes that's you. You've finally become top of mind in the beauty industry.
Stress and Ethnic Skin


How have I stressed thee? Let me count the ways! This is a question you ask your skin when you begin to see pimples, blackheads and breakouts that you can't explain. Learn more as you read ...
The Basic Facial for Ethnic Skin


In spirit of keeping things simple, what better way to take care of your skin than through a simple skin care regimen. Did you know that Ethnic skin can be some of the most sensitive skin? Learn more about ingredients that work well for beautiful ethnic skin.
The Beauty of Flowers In Skin and Hair Care


The power of flowers and how they're used in your daily beauty regimen. From lotions to scrubs to hair rinses, take a look at the flowers that can help in your beauty needs.
The Elements of Beauty for Ethnic Skin


Skin care ingredients play a very important role in the beauty of your skin. They can enhance your natural beauty and bring relief to challenged skin. Take a look at some of the elements in caring for ethnic skin.
The Right Way To Care For Ethnic Skin


As you peel away the heavy clothing moving into warmer temps, your skin will need to peel away dead skin cells that have been making your face their home. Here are basic regimens for day and nighttime use. Enjoy!
Too Much Sun Ethnic Beauty, What's Next?


Ethnic beauties, the sun and your skin. As the world continues to become more diverse, embracing a variety of ethnic beauty standards has become increasingly important. It's also important to recognize the potential risks associated with too much sun exposure and skin protection.
Trick or Treat, Skin Been Duped by Bad Makeup?


Ethnic Beauties, Is Your Skin Ready For Halloween Makeup?Believe it or not, many people don't realize the potential harm that can come from using cheap or low-quality makeup on their face. From allergic reactions to breakouts, bad makeup can cause serious damage to your skin.
Want Younger Looking Hands for Ethnic Beauties?


When we think of skin care tips for ethnic beauties, it's almost always how to care for your face. At the forefront of everything you do, it's your hands are exposed to all kind of conditions. Add softness and youthfulness to your hands. A simple technique but not always part of your regimen.
What Do Ingredients Say About Your Product?


Have you read the list of ingredients on your skin care products lately? What a site to behold! Here are a few things to consider when viewing ingredients.
What Makes Ethnic Skin So Doggone Beautiful?


Ethnic skin is beautiful because it comes in a variety of different tones, shades, and textures. From deep black to golden olive, each individual's ethnic skin has its own unique beauty.
What's The Best Way To Hydrate Ethnic Skin


Keeping your skin hydrated is one of the most important steps in skin care. Did you know that without moisture, your skin will become extremely dehydrated? What steps can you take to hydrate your skin and get a radiant glow? Read on to learn more ...
What's Behind The Mask In Ethnic Skin Care?


The effects of a facial mask are instant. Many of these masks have claims that include moisturizing, brightening, detoxifying, anti-acne and anti-wrinkle properties. Find out what mask is best for your skin and then add it to your skin care regimen.
You Look Great For Your Age!


You look great for your age! Is this an Insult or Compliment?
You Need to Try These Beauty Tips for Ethnic Skin


Beauty tips for ethnic skin? Thanks to the internet, there are tons of beauty tips available just by swiping your phone. From skin care recipes, to outrageous skin products, to tiresome beauty routines.
Your Best Skin Ethnic Beauties


Is flawless skin something you'd always love to possess? Here are a few of the challenges and how to deal with them naturally.
Editor's Picks Articles
Top Ten Articles
Previous Features
Site Map
Content copyright © 2018 by . All rights reserved.
This content was written by . If you wish to use this content in any manner, you need written permission.
Contact Juliette Samuel for details.