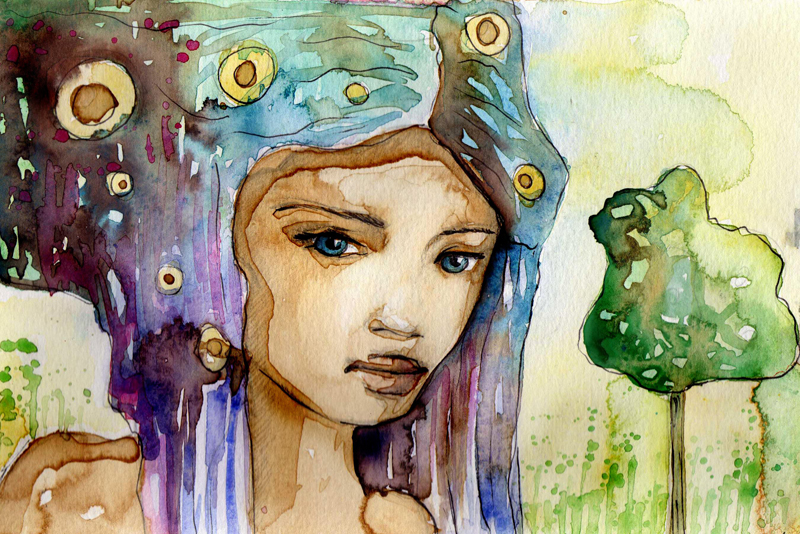 Articles on caring for the beautiful ethnic body as a whole. Luxurious product ideas for moisturizing and sloughing away dead skin cells. Exercise and fitness ideas to keep you fit and in shape. Sal
Bring The Spa Experience Home To You!


Spa inspired products for home use are on the rise as more of you want to be pampered long after your "Spa Visit".
Is Your Skin Beach Ready Ethnic Beauties?


Finally, it's time to go to the beach. Is your skin beach ready? Not yet? Here's a body scrub recipe to help you along.
3 Natural Recipes to Ensure Great Summer Fun


The Summer Season is always a fun time year. Your skin is being kissed by the sun, some more than others but the warmth feels good. It's also the season for bug bites, scrapes, bruises and sunburn.
3 Tips For A Beach Worthy Body


A beach worthy body sounds like a great idea. If you're ready to grace the beach and enjoy fun in the sun, it doesn't always have to be about a toned body. Beach body doesn't mean buff, for a lot of you.
4 Reasons For Ethnic Beauties to Take a Bath


As crazy as it might sound, there are actually people that don't like taking baths. Go figure! They give reasons like, baths take longer than showers or I don't like sitting in my own dirty water. I've got at least 4 good reasons for you to bathe. Read on to learn more ...
5 Reasons to Love the African Black Soap


The African black soap is a dark, crumbly and earthy soap indigenous to West Africa. You've probably seen it in organic stores and wondered why it is so dark.
A Love Affair With Body Butters


Warm weather brings in the thought of soft, silky to the touch smooth skin. There's nothing like a body butter to help you get these results. I've shared two recipes for you to try your hand at making.
A Love Affair With Oils


Do you have a love affair with oils? Most women do! There's nothing better than rubbing your skin with oils when you exit the bath or shower. Here are a couple of recipes for you to try. Enjoy them and enjoy the softness they provide for your skin.
Bar Soap or Liquid, Which Is Best For Skin Care?


The debate between bar soap and liquid soap for skin care has been ongoing for some time. While both types of soap can do the job of cleaning your skin, there are differences.
Bath Salts? Yep … Bath Salts


The power of bath salts ... they can help with itchy skin, remove odors and more important
Body Oils Are The Perfect Moisturizer


We seem to have a love affair with oils, ethnic beauties, especially when it comes to moisturizing our skin. Oils have an untold benefit for your skin, here are a couple of recipes for you to try.
Body Products for Ethnic Skin


There are hundreds, if not thousands of body products for you to choose from when it comes to your skin. What do you look for and what do you avoid when it comes to caring for the skin on your body? Let's find out!
Can Body Products Give My Dark Skin Results?


If there's one thing you want in a product it's "Results". Here's what I've learned – you're not willing to compromise on quality and you're looking for more eco-friendly products for your body. What else do you want for your skin from body care products?
Can Salt Be the Secret Ingredient to Body Beauty?


Salt as a secret ingredient? We think of salt when we want to have a soak in the tub. Salt plays a very large role in skincare and how we take care of our skin. It has a number of benefits.
Changing Seasons With Body Butters


Body Butters are great to have around at the change of any season. With the right proportions, butters are smooth whipped products that give your skin the feeling of being cared for ever so gently and without feeling greasy.
Essential Oils for Body Care


The beauty of your body, your hair and your skin can all be attributed to how you care for each part of you and what ingredients you use. Read more to learn about the beauty of essential oils when caring for your beautiful self.
Ethnic Body Care Mid Winter Season


As you find yourself transitioning from one season to the next keep a few tips in mind. Tips and recipes to try, keep reading!
Ethnic Body Care Products


Ethnic Body Care Products. Have you given your skin a Royal treatment lately? Now is a great time to start! With body butters, massage oils and herbal tea blends, your body can have a royal treatment at any time. Read on and get ideas for yourself.
Exfoliation From Hand To Toe [Updated]


It's a great time of the year to renew your skin and what better way to do it than to exfoliate from hand to toe. That's right your hand and your feet, the two most over looked parts of your body. Learn how to give them love and attention.
Herbal Care For Forgotten Body Parts


Those forgotten body parts - your hands and feet - can often get neglected, especially during the colder months. Here a few ways to care for both and come out smooth and soft as Spring arrives.
Himalayan Salt Brings Beauty to Your Skin


Ethnic beauties, have you had any encounters with Himalayan salts? I'd only seen Himalayan salt as an ingredient used in spa services ... you know, for exfoliation in scrub products.
Holiday Bath Salts for Ethnic Beauties


Rub a dub dub, it's bath salts in your tub. It's the holiday season, however, it's been proven to be one of the most stressful times of the year. Learn how to relieve some of your stress with a simple bath salt recipe.
How Does Cannabis Work In Your In-Home


Cannabis. There's a lot of talk in the world of Cannabis. Yet, when it comes to skin care, we're still evolving. One of the main questions is "Will I get high" bathing in Cannabis products?
How to Be Your Own Fitness Super Hero


Fitness super hero ethnic beauties? Yes, that's you! No doubt, how you take care of your body has become top of mind.
How to Benefit From a Great Massage


The thought of getting a full body massage will make you want to melt. There are a few people, just a few, that don't like the idea of being massaged. Go figure! Learn about the different types of massage and then schedule an appointment. Your body will thank you for it!
How To Create An Ethnic Beauty Routine


Creating an ethnic beauty routine is all about finding products that work with your unique skin tone and hair texture. Start by doing your research and looking for products that contain natural ingredients and are cruelty-free.
How to Create Spa Magic to Relax Ethnic Beauties


A little spa magic can work wonders for ethnic beauties. Do you want to relax and rejuvenate your body and mind Ethnic Beauties? There are many ways to do this, but one of the most magical is to visit a spa.
How to Find a Great Way to Relax During COVID


Most people don't equate great skin care with learning how to relax but your skin will be the first to tell you when there's trouble brewing. Learn to relax and de-stress and watch the beauty of your skin shine through.
How to Know Your Body is Giving Away Your Age


Is your body giving away your age? If you're maturing, you get to speak. If you're 20 or 30 anything, keep quiet and keep living. You have nothing to complain about.
How To Roll Into Autumn With A Solid Fitness Plan


If you want to stay in shape while taking advantage of the cooler weather, making a fitness plan for autumn is an essential part of your routine.
How to Save Your Fitness Routine During Covid


Your fitness routine, does it still exist ethnic beauties? A well-contoured body seemed like an attainable goal, until the pandemic. How do you recover, mentally and physically from this past year of being somewhat inactive?
How to Use Bath Salts for Self Care


Bath salts for self care. There's nothing new in this statement. Yet more and more, you're using bath salts and herbs for your health and well-being.
How to Use Water to Relax and Care For Your Body


It wasn't until I went away to college that I realized just how relaxing and soothing water can be for your body.
Immune Boosters, How Can They Help Your Body?


Immune boosters. What are they? Why do we need them for the body? We hear a lot about the immune system. What is the immune system? According to betterhealth.vic.gov.au/, the immune system is a complex network of cells and proteins that defends the body against infection.
Loving the Skin You're In


All to often when you think or talk of skin care, it's in reference to your face. What about the rest of your body? Here are a couple of treats for your body.
Mangoes For Ethnic Skin Care


There's nothing like having someone give you a great body scrub. When you can't work a spa visit into your schedule, here's a recipe for your to try at home.
Mani Pedi - Love to Hands and Feet


Mani - Pedi, also known as manicure - pedicure, bring joy and relief to your hands and feet. Your hands and feet are hard workers. Show them lots of love.
Marzipan, Not Just For Icing On The Cake


Marzipan, not just for icing on the cake. Imagine the beauty of marzipan in a body scrub that you've made just for you. Here's a simple, quick and easy recipe for you to try. Enjoy!
Natural Body Products For Ethnic Skin Care


Your face is such a visible part of the body, it's all a lot of you think about when you mention ethnic skin care. However, it's also important to not ignore the care of the rest of your body as well. Learn more about body care products...
Removing Unwanted Hair on Ethnic Beauties


While hair removal is often looked at as something ethnic beauties do in the warmer season or climates, it has it's advantages when done all year long. Learn about hair removal methods for beautiful ethnic skin.
Save Ethnic Skin From Winter Time Blues


It's official! In the Northern Hemisphere anyway, Winter has arrived. What will you need as an ethnic beauty to keep your skin soft and moist as the morning dew? Two products will have your skin feeling soft as a baby's bottom all winter long. Read on to learn more ...
Slinging Mud for Beautiful Ethnic Skin


You've shaken mud from your shoes, cleaned it from your tires and even dodged a puddle or two on a rainy day, but when it comes to ethnic skin care mud is a great thing to have around. Mud is perfect for relaxing tired sore muscles, for detoxifying your skin ...
Sole to Soul - Your Feet and You


What's the hardest working part of your body? No, it's not your brain ... this time. It's the sole of your feet. Let's get started on caring for an important body part.
Summer Skin for Ethnic Beauties


Dry or flaky, none of us like for our skin to have these challenges. Dry Brushing to the rescue. Have you ever experienced a dry brush treatment? The objective is to remove the dead skin cells from your body, bring out its beautiful glow and all without damaging your skin.
Sun Protection For Ethnic Skin


Just because it's dark, bronzed and beautiful, doesn't mean it doesn't need special care. Your skin that is! Often people with darker skin, skin of color, believe they do not have to worry about sun damage. Read on to find out why this is not necessarily so.
Sunburn Spray, How To Protect Your Skin In Heat


Sunburn spray? The summer heat can be quite intense and can cause serious damage to your skin, particularly lighter or ethnic skin tones. Sunburn sprays provide an extra layer of protection from the sun's harmful rays.
Time to Get Your Walk On!


It's time to get your walk on ethnic beauties. You just might drop a few pounds, melt a few inches off your waist, lose some belly fat and tighten your butt cheeks at the same time. Here are a few tips!
Turning Refreshing Drinks Into Body Products


Ethnic beauties, have you ever found yourself enjoying a refreshing drink, enjoying the aroma and thinking to yourself that it would make a great smelling body product? Tried a Mojito lately? Here's a body scrub recipe for you.
Using Body Scrubs for Ethnic Skin Care


Showing off more skin than usual? A good body scrub is in order. Learn what to use and what to avoid in a good body scrub.
Wellness for Physical and Emotional Health


Wellness. What does the term mean to you? Can your physical and mental health be determined by your state of wellness? Will simple exercises help you achieve your wellness goals? Let's see ...
What's the Best Exfoliation Ingredient?


What's the best exfoliation ingredient for body care. Oatmeal to the rescue ethnic beauties. You know it as your morning does to lower cholesterol. Yet in the world of beauty, oatmeal, is known to soothe itchy skin, help with psoriasis and eczema.
Work Your Body for A Healthier You


Did you decide on a lifestyle change instead of a resolution this year? Lifestyle changes are always great. For some reason, you can actually have better health when you decide to actually change what you do. Here are a few ideas that will help you make a lifestyle change for a healthier you.
Workout Time, Ready to Transform Your Body?


It's workout time ethnic beauties! Are you ready to transform your body? In essence, it's always workout time. Yet for the past year, a lot of you didn't quite know how to move forward through the pandemic.
Your Dogs Are Barking. How to Aid Sore-Tired Feet


Are your feet sore and tired ethnic beauties? It's no wonder! They carry you and all of your weight around every single day. You're asking a lot of them. Without them, you'd have to learn how to redo everything you do.
Editor's Picks Articles
Top Ten Articles
Previous Features
Site Map
Content copyright © 2018 by . All rights reserved.
This content was written by . If you wish to use this content in any manner, you need written permission.
Contact Juliette Samuel for details.