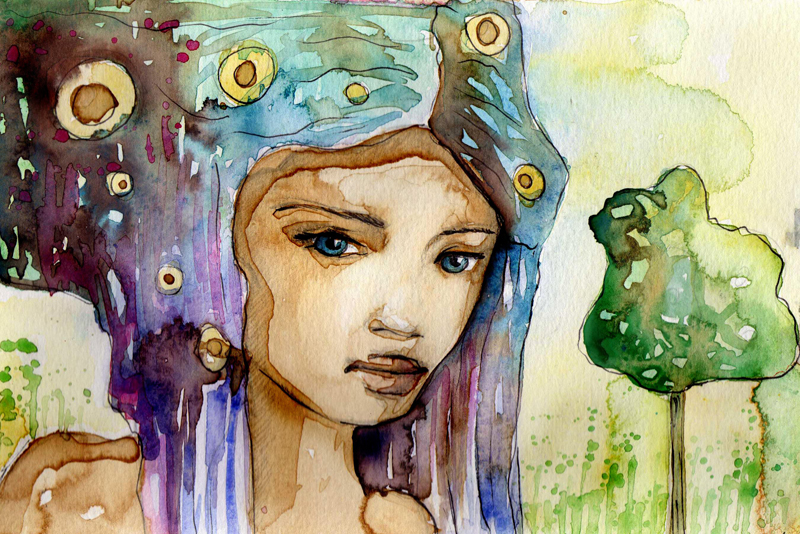 Articles on ethnic hair: natural, processed, or purchased. View products, and read the stories of others.
Biracial Hair Care with Black Hair Care Products


How do you care for hair that is not similar to yours? You've got someone in your life with hair that is not the same texture or curliness as yours, it reacts differently to your familiar styling and grooming routines. Keep reading to learn more.
4 Essential Oil to Help Ward Off Dandruff!


Suffering from dry, itchy scalp lately? Snow flakes appearing on your shoulders or down the back of your clothing, yet not a snow cloud in the sky? You could be the unlucky recipient of "dandruff". Let's take a look at 4 essential oils known to help give you relief.
7 Incredible Essential Oils for Ethnic Hair Care


Whether it's termed ethnic or multicultural hair, you're looking at kinky, curly, cooly hair or a combination of them all, sometimes on one persons head. Learn more about essential oils and how they help in caring for ethnic hair
Afro Textured/Natural Hair, How To Care For It


Afro textured/natural hair is a type of hair that is naturally kinky or curly. A lot of Ethnic Beauties are wearing Afro Textured/natural hairstyles these days. You like the ease and freedom it gives for styles and care.
Beautiful Hair


For ethnic beauties, most often our hair is our crowning glory. See why - and what - we can do to get or keep it in tip-top shape.
Botanical Infused Hair Oils


Your hair can take a tremendous beating from the elements throughout the year. Here's a recipe for hair care using botanicals to nourish and nurture your hair and scalp.
Ethnic Hair Care for Natural Hair


Ethnic hair has many textures and types. The key is to learn to love the hair you were given and not the hair you wish we had. Whether it's kinks, curls, twist or coils, it's yours in its natural form. A few tips and techniques to consider ...
Ethnic Hair Care, It's Not That Hard or Is It?


When it comes to caring for ethnic hair, there are so many different things to consider. From the right products to the right techniques.
How To Care For Ethnic Hair In Cold Weather Temps


Cold weather temperatures can have a negative effect on all hair types, but ethnic hair requires extra care. The combination of dry air and harsh winds can leave ethnic hair prone to breakage, dryness, and frizz.
How to Get Your Hair Ready for The Winter Season


Extreme weather changes can have a negative impact on your hair ethnic beauties. When the winter time hits, you are more prone to shedding and breakage.
How to Transition Your Hair Care Routine For Fall


The weather is cooling off and that means it's time to start thinking about your fall hair care routine. There are a few things you'll want to do to help keep your locks healthy and strong all season long.
How To Use Essential Oils On Natural Ethnic Hair


Essential Oils for natural ethnic hair? If you're looking for a way to improve the health and appearance of your natural ethnic hair, consider using essential oils.
Making Peace With Our Hair


Many ethnic women deal with the question of whether or not our ethnic hair, with its own unique texture will be accepted -- in the workplace especially. Read on to see why many of us are making peace, and dispelling negative notions that have long been associated with our hair.
Sulfate free for Ethnic Hair


How can ethnic hair, especially curly, kinky, textured, or tightly coiled hair benefit from sulfate free shampoos and conditioners? Could these products be for you?
Tea Tree Essential Oil for Ethnic Hair Care


Tea tree oil contains no harsh chemicals, which allows it to reduce and prevent hair loss. It unclogs and nourishes your hair follicles, giving your hair a good environment to grow and become strong. Learn more as you continue to read ...
Textured Hair Care


Well ethnic beauties, a new survey shows that a lot of you don't like the word ethnic or multicultural when it comes to describing your hair. Go figure! Why is that?
Universal Hair


Hair, we'd like to see more of it on our heads. That's not always the case because our lips, chest and chin seem to get their share as well. Read on to see what April Marquette has to say about hair being universal.
What Are The Best Hair Styles for Textured Hair


Textured hair styles have been with us for ages. What are the best? That's up for debate. Especially if you're an ethnic beauty of African decent.
Editor's Picks Articles
Top Ten Articles
Previous Features
Site Map
Content copyright © 2018 by . All rights reserved.
This content was written by . If you wish to use this content in any manner, you need written permission.
Contact Juliette Samuel for details.