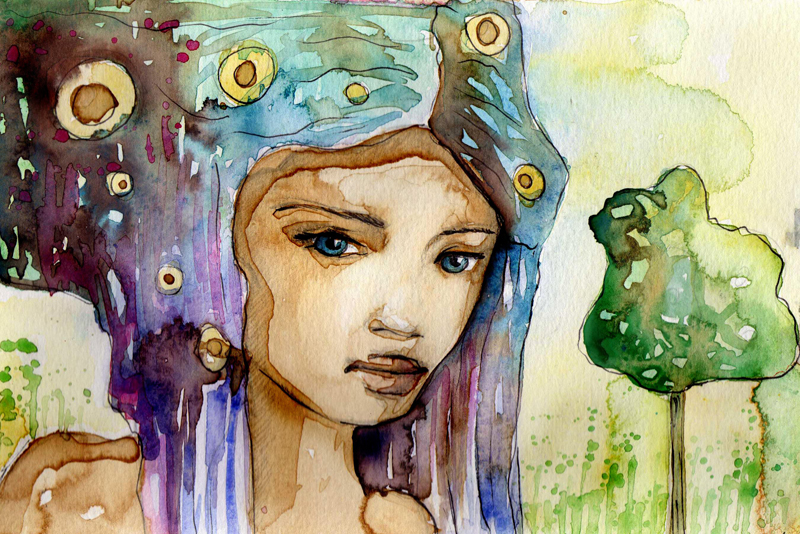 Ingredients: What to Look for and What to Avoid. Discover the ingredients you´ll want to look for and avoid when shopping for your skin and hair care products. Learn about natural products and w
Ethnic Skin Care Ingredient-Aloe Vera


Often referred to as the powerhouse ingredient, Aloe Vera is used in natural skin care formulations across the board. Find out what Aloe Vera can do for your skin.
Beauty Remedies from Mother Nature


While it's not uncommon for most of you to take a walk in the park, whether it's city or country, nature has some of the best aromas, flowers, herbs and barks for beauty and health. Here are some Evergreens to consider for your beautiful bronzed skin.
Calendula for Ethnic Skin Beauty


Calendula Ethnic beauties! You know it as the marigold flower. Herbalist teach us that Calendula can be used both internally and externally.
Can You Improve Your Skin With Oils?


If you stroll through many isles with beauty products, you'll see skin, hair and nail products that have been created entirely from oils. Everything from serums, facial washes, hair moisturizers to nail cuticle oils are popping up as solutions to one beauty need or another. Check out this list!
Ethnic Beauty, How Does It Benefit You?


Ethnic beauty products are becoming more popular as people become more aware of the benefits they can offer.
How to Care For Your Skin With Activated Charcoal


Have you ever used activated charcoal ethnic beauties? While you can use it internally and externally, it's become very popular in skin care.
Ingredients Used In Caring For Ethnic Skin


When you look at the contents of a given skin care product for ethnic beauty, you'll see the words natural or organic. When treating ethnic skin types, ingredients that support the beauty of your complexion are extremely important. What ingredients should you look for in your skin care product?
Lip Balms


Do your lips deserve to always have that kissable quality? Oil and beeswax could help you produce this result. Read on ...
Make Beauty Products from Kitchen Ingredients


Natural beauty products from kitchen ingredients? Why not ethnic beauties? Your kitchen pantry holds the key to some very skin enhancing ingredients. Some of the best moisturizers are oil based.
Marula Oil for Ethnic Skin


Ingredients play a very important role in the world of beauty. Our focus today is on Marula oil.
Sea Buckthorn For Beauty and Wellness


Sea buckthorn, not known to many of us, is quite the super food. Rich in vitamin C and pretty good at helping with inflammation and stress. Did I mention it's great for hair and scalp? Here's more ...
Skin Care Goes Natural Is it Better for Your Skin?


Skin care goes natural. Your skin will thank you for using natural products. When you think natural, it probably brings to mind, products that aren't full of chemicals. You'd be right.
The 5 Ingredients Often Used For Ethnic Skin Care


Do you have ethnic skin? If so, you know that taking care of your skin can be a challenge. There are many ingredients that are often used in ethnic skin care products, and each one has its own set of benefits.
The Benefits of Butters for Ethnic Skin


Shea, cocoa and mango butters provide great skin softening benefits for your skin. Packed with vitamins and fatty acids, these butters can often seem mike miracle workers when caring for ethnic skin.
Using Essential Oils to Boost Your Mood


How do you create a tranquil space in the mist of chaos? You find yourself a room, get still and bring on the essential oils.
Editor's Picks Articles
Top Ten Articles
Previous Features
Site Map
Content copyright © 2018 by . All rights reserved.
This content was written by . If you wish to use this content in any manner, you need written permission.
Contact Juliette Samuel for details.